WHY HAGGLE?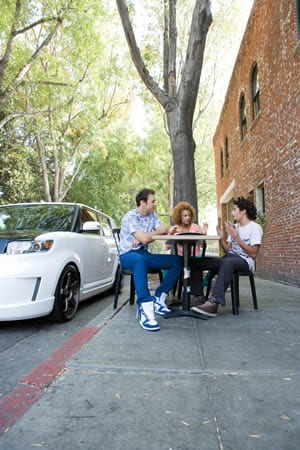 Scion's goal from the start was to change the conventions of the auto industry. They set out to create an affordable, unique and sophisticated vehicle. They created a new environment for people to purchase a car in- the kind of place where you're not sold a car, but rather where you would go to buy a car. Simple, straightforward and convenient- that's Pure Price?.
Here's How It's Done
Scion's Pure Price? purchase experience means no haggle, no hassle. The price you pay for all products and services offered equals the dealership's posted and advertised price. Price menus are clearly posted in the dealership showroom for all products and services. Dealers are free to set their own prices.
Customer's love this process! Ask any Scion owner you meet what it is they like most about their car and most will mention the selling process.
Pure Price? and David Maus Scion will make your new Scion purchase simple, easy and transparent.
Why Use Pure Price? ?
Our customers told us they want a shorter, more simple process- and we listened. With the Scion Pure Price? Solution you don't have to negotiate- or sit around the dealership waiting for someone to "crunch the numbers." This makes it easier on you and on us. We can devote more time and attention to getting you the car you want- then getting you on your way.

What About My Trade?
We're doing our best to make the car-buying experience shorter and more simple- and that includes the trade-in process. We will go over your trade with you and explain how we arrive a a value.
To keep things simple, the trade-in may be a separate deal from the new car purchase. That way, you know exactly how much you're getting for your trade- and exactly how much you're paying for the new car. No games. Just a straight deal with everything out on the table.